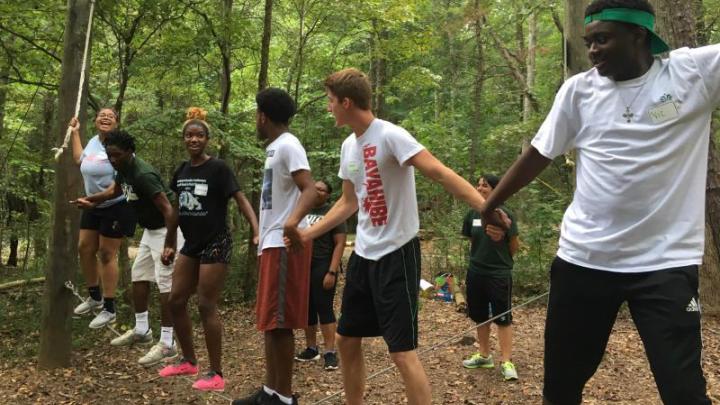 Participating in the Leadership Journey Learning Community is a fantastic opportunity, whether you are wanting to become a better leader, or your leadership journey has just begun. The LJLC provides you with the tools to better understand your leadership potential.
Here are some of the benefits in joining the LJLC:
Connecting with students who share the same passion in becoming better and well-rounded leaders
Develop long lasting friendships
Participate in community service programs and events that benefit the campus and the greater Charlotte community
Participate in team building activities, such as low-ropes course
Become a Certified Leader through Programs in Leadership and Organizational Training (PILOT series)
Develop skills that will be useful during your undergraduate career like résumé building and event planning
Connect with faculty and staff from different departments at UNC Charlotte
Learn about university resources and programs that can help you be successful here and beyond
As part of your experience in the Leadership Journey Learning Community, you will engage in activities that will enhance your development as a leader. This development process is founded on the belief that assessment, support, and challenge are necessary components to grow as a leader.