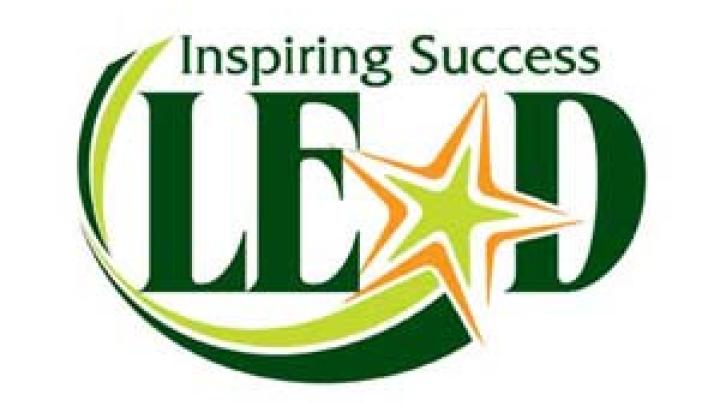 WHO WE ARE
The Leadership Education And Development team is a group of student ambassadors who facilitate workshops on a variety of leadership topics.  LEAD team members provide workshops for the PILOT program, and are also able to present workshops for classes, clubs, and student organizations on campus.
This program improves the public speaking skills and overall knowledge in specific leadership areas for it's trained facilitators. LEAD enhances student organizations' leadership standards and general functioning while inspiring UNC Charlotte students' leadership potential and fosters positive contributions to campus life. For a full list of offered workshop, search here or use the menu item on the left of this page. 
---
WHAT WE DO
Facilitate workshops on leadership topics
Critique and evaluate campus speakers
Staff tables at promotional events
Provide supplemental trainings for new LEAD facilitators
Support office functions of Leadership & Community Engagement
---
JOIN OUR TEAM!
Join LEAD Team to:
Gain experience presenting and facilitating leadership workshops
Improve public speaking skills
Engage in professional development 
Serve as a leadership ambassador for Leadership & Community Engagement
Apply and see what LEAD can do for you!
Applications close September 30th at 11:59pm
---
REQUEST A LEAD TEAM WORKSHOP TODAY!
Have you ever felt your student organization needed help getting motivated or dealing with the stress of planning an event?
You can request a workshop from the LEAD team to help your organization get on the right track. A member from the team will come to your meeting and give you the tools to be more effective on campus.
LEAD team workshops are also appropriate for some classes and student employee groups! Send us a request or call our office if you are interested.
To have a LEAD Trainer present a workshop to your organization or group, submit an online workshop request or contact our office.
Please Note:
Due to the number of requests, we generally limit classes and organizations to two presentations per semester.
All workshop requests must be made at least two weeks prior to the preferred workshop date.
Please contact our office for more information at 704-687-LEAD (5323).