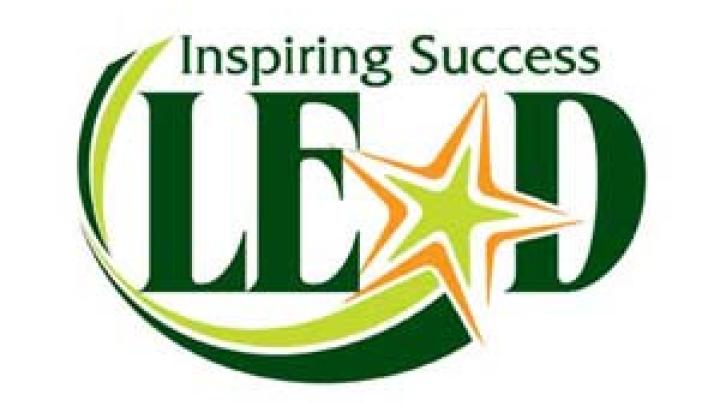 *Please make your request two weeks in advance*
Leadership categories relate only to workshops offered for PILOT
Skill Building
All good leaders must learn to manage conflict effectively. In this workshop, participants will explore their "conflict comfort level" and the difference between conflict resolution and conflict management. In addition, participants will learn how to use a conflict solving sequence model.
Leadership Ethics
Got goals? Don't know where to start? This workshop will help you learn the benefits of setting goals, how to prevent yourself from giving up on your goals, how to develop SMART goals, and how to write a personal mission statement.
Leadership Ethics
Effective leadership requires strong communication skills. This program leads students in analyzing verbal and nonverbal messages, listening skills and barriers to communication.
Leadership Ethics
It takes more than IQ to be successful in today's organizations. Learn what Emotional Intelligence is and how you can improve your quotient, your work and your personal relationships.
Leadership Ethics
Leadership is about relationships.  You can't lead if no one is willing to follow.  This workshop focuses on inspiring and supporting those you are leading in order to achieve great results.  Learn what you can do to achieve great things in your organization by encouraging the heart.
Leadership Ethics
How do leaders make tough choices? What is the difference between ethics, values and integrity? In this interactive workshop, participants discuss how choices are made and will learn the seven steps and ten rules of ethical decision-making.
Skill Building
Come learn how to plan an event for your club or organization, or even for you and your friends! We will learn the seven steps of event planning and how to tailor them to your specific event. People with or without a leadership role in an organization are welcome to attend!
Self-Development
Our newest workshop! How do you get the most out of our Niner Nation? Learn everything from discovering personal interests, to completing applications and interviews, in this guide to getting involved on campus.
Leadership Ethics
Every college student is a part of a small group, either in a class or student organization.  Come to this interactive workshop to learn how to make your group great!  We will explore how to build small group unity by focusing on icebreakers to get started, issues you may face, and concrete solutions.
Leadership Ethics
Every leader has room for improvement! In this workshop, participants will explore their leadership knowledge, experience, and history; assess their strengths and areas of improvement. 
Skill Building
Many people ponder how they'll motivate others to reach a goal. The tough fact is we can't! We can only encourage others to do so for themselves. Join us to learn how to effectively encourage your team to reach the team's shared and individual goals!
Skill Building
Do you want to learn how to speak with ease in front of an audience? This program will allow participants to explore the phobia of public speaking and the impact it has on society. You will learn ways to cope with and overcome your fears.
Skill Building
Depending on what you (or other people) have shared about yourself, society has used it to develop an idea of who you are. This is your personal brand. Do you like your brand? What does your brand say about you? Could it say more? Attend this workshop to develop your personal brand through an exploration of values, motivations, goals, and aspirations. Attendees will learn techniques for social media usage and in-person networking strategies. Walk away with practical tips and suggestions for changing how the world sees you! 
Self-Development
Student leaders are under a lot of stress as they juggle a variety of demands and responsibilities. Participants will discuss causes and symptoms of stress as well as strategies for stress management.
Leadership Ethics
What is the difference between values and ethics? What is important to you and why? In this workshop, participants will work together to discover individual values through a fun and interactive Values Auction.
Self-Development
Have you ever noticed how diverse groups of people work with each other? Whether it be in the classroom, as part of a student organization, or even within a family setting - we each have our own predominant personality types that, at times, compliment and/or contradict other styles around us. This workshop will help you find out what YOUR leadership style is and how you can best support other leaders around you.  Must have a minimum of 12 participants.