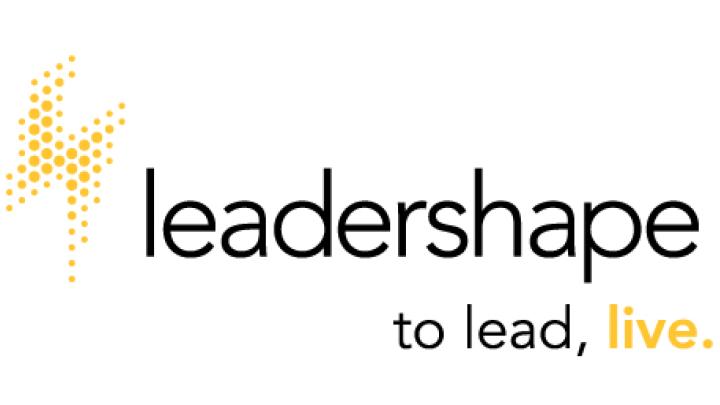 LeaderShape is a national non-profit association, dedicated to help young people learn how "to lead with integrity." The professional world requires an ethics-based leadership developmental approach. LeaderShape puts ethics at the core of its training through a series of programs: Catalyst, Resilience, & Institute. UNC Charlotte hosts an annual session of the Institute, which utilizes highly interactive programming methods rather than focusing on classroom lectures. During the Institute, everyone is both a teacher and a learner. Be prepared to participate in activities, discuss new topics and challenge yourself personally!
UNC Charlotte departments or organizations wanting more information, please email Michael Maksymowski, mmaksymo@uncc.edu. A sponsorship fee per student applies. 
Want more information about Leadershape, Inc?
Visit LeaderShape, Inc. on the web!
Please stay tuned for more information regarding this year's Institute's dates and location!
Be a part of UNC Charlotte's Leadershape Institute

Gardner Webb University
Please note: All participants must take the transportation provided and remain on-site throughout the six-day institute.
Approximately 66 UNC Charlotte students are accepted each year. Participants will be joined by faculty, staff and special guests throughout the week. The program is intended for UNC Charlotte students, undergraduate or graduate, who will be returning to campus for at least one more academic year.
There are two ways to become an Institute participant.
The majority of our spaces are filled by campus departments or organizations that sponsor students to attend. The sponsorship fee ($275) covers all food, lodging, supplies and transportation for the six days of LeaderShape.
Discuss sponsorship options with your organization or campus employer/supervisor/advisor. Talk to your employer/supervisor/advisor about LeaderShape as early in the year as possible, as spaces are filled quickly. Notify us of your interest and sponsorship in January.
Each year, we offer scholarship spaces as they become available. If you are interested in attending and do not have a campus sponsor, complete an application indicating your interest in a scholarship space. Note: scholarship space is not guaranteed and usually becomes available between the last week of April and the second week of May. 
*traditionally hosted the week after University Spring Commencement exercises.