The 2022 Forty Niner Forum is pleased to present Olympic gold medalist Laurie Hernandez as this year's speaker! Laurie will be speaking on body image, competition, and being yourself. 
Forty Niner Forum is taking place Tuesday, March 15th. Doors open at 6pm, and the event will begin promptly at 7pm. Students, faculty/staff, and public can reserve a ticket.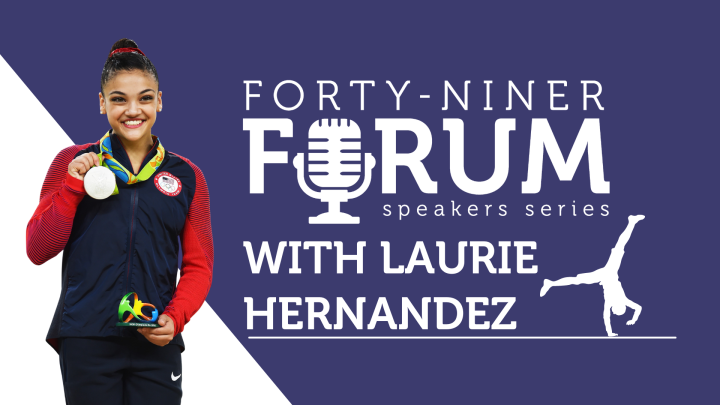 The Forty-Niner Forum Speakers Series is responsible for gauging the interests of the UNC Charlotte Community and supplying the community with dynamic, diverse, and engaging speakers involved in those identified interests. 
WANT TO JOIN THE FORTY-NINER FORUM COMMITTEE?
Interested in helping plan our next Speaker events? The 2021-2022 Committee applications are currently closed and will re-open next year. Email us with your interest and for more information.