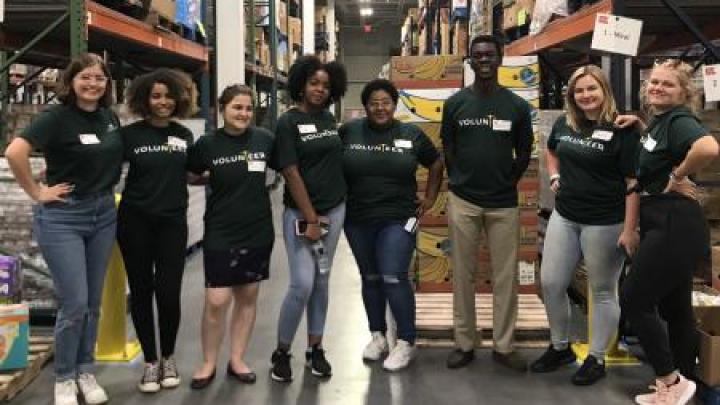 Complete Our Service Challenge and be Honored with a Medal!
This challenge is for any UNC Charlotte student who attends 49 service events before graduation! Participants must attend events hosted by Leadership & Community Engagement, with the exception of 2 events per year. After the completion of these events, participants must write a 500 word reflection on how they have transformed from a "volunteer" to an "active citizen" in the Charlotte community. Specifically, participants will write about how they have applied their knowledge of community engagement, how local service in the community impacts the global community, and how they plan to be involved in service in future communities. Students who complete this 49er Service Challenge will be honored at the Leadership & Community Engagement End-of-the-Year banquet with a medal to be worn at Graduation.
Details:
Join up for PILOT on Niner Engage and ensure attendance is recorded 
Attend 49 events by April 1st of your final year at UNCC
Take on the spirit of a 49er and serve your local Charlotte community! Be one of the first UNC Charlotte students to complete this challenge!